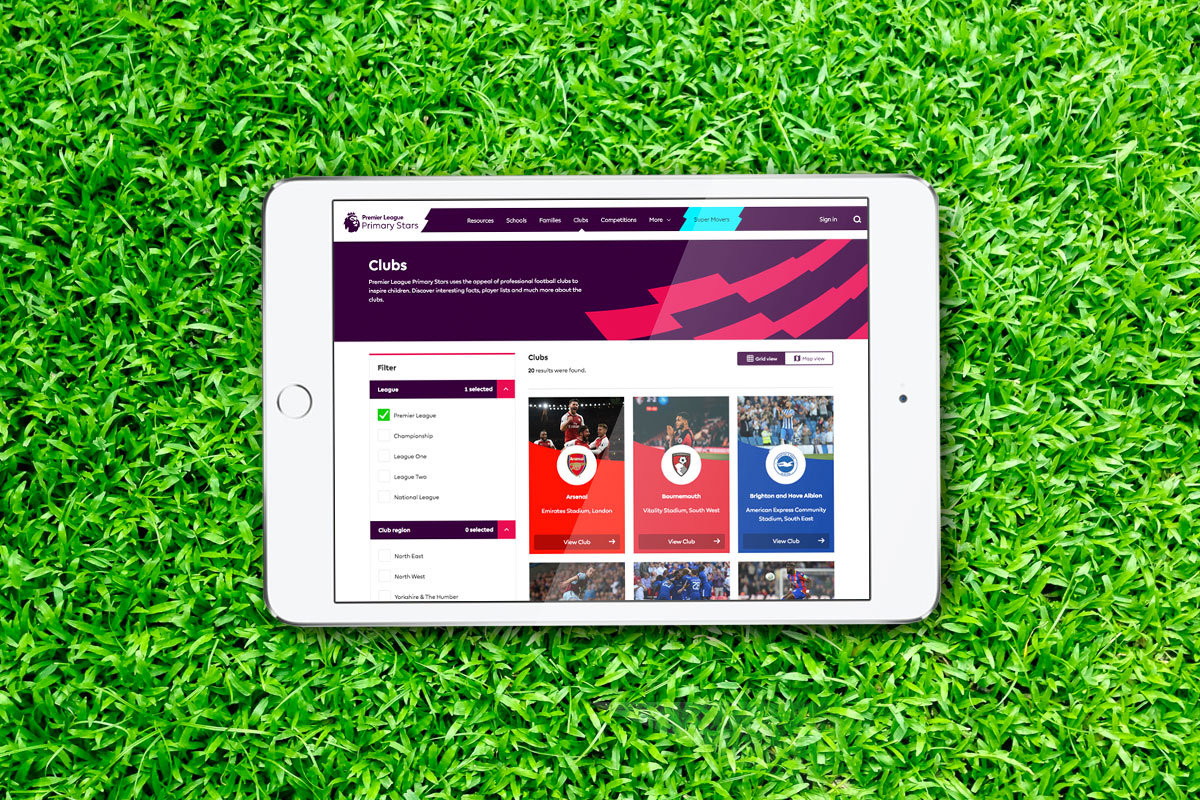 Premier League Primary Stars
This project was developed while I was at EdComs - we had been working with the Premier League since 2015 to develop and implement an education strategy that ensured the Premier League have a presence in all primary schools in England and Wales by 2022.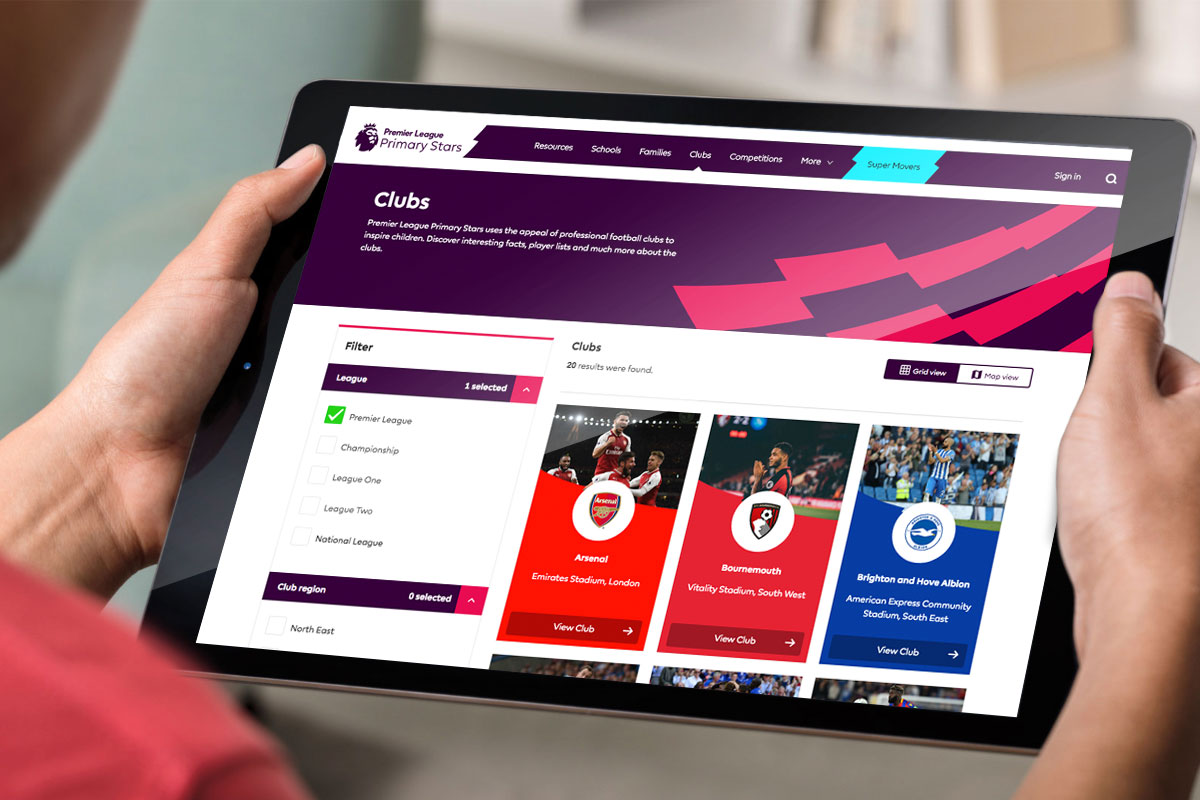 The Challenge
Alongside the football club community organisations working face to face with teachers and pupils, a key part of that strategy was the creation of a new digital hub for teachers and pupils with content to engage teachers in PSHE, English, Maths and PE and school sport.
My role was to help define and deliver the digital platform working closely with the Premier League and their partners. I developed the overall scope and saw this through to UX and worked with our designers and the Premier Leagues' newly appointed creative agency to develop a look and feel that bridged educational needs as well as supported the new brand.
The Solution
We developed the tech in the EdComs CMS - successfully soft launching the site in November 2016 with a public launch in May 2017.
Since launch, over 9,000 teachers from 6,500 schools registered in less than a year and in a recent survey at least 9 in 10 teachers agreed that they would rate the resource as excellent or very good, they were likely to recommend the resources to other teachers and that their pupils enjoyed taking part.
You can visit the site at http://www.plprimarystars.com/